A few days ago I went on a walk. It was a long walk; probably the longest I have taken since my leg has been injured and in pain. When I got home, it

didnt

hurt. I have been taking 1/2 of a pain pill every night before bed for months because of the constant throbbing I felt in my leg. However, for the first time in a long time I

didnt

need one. It was amazing.
I have claimed and believed healing in my leg since the day it started hurting. I know that in order for that to happen, I needed to do my part. So I stopped exercising completely until recently. Even though I wasn't exercising, I was extremely conscience of what I have been eating. My weight has maintained at 110 over the past few months which is great. However, the muscles in my legs that were growing to be so shapely and strong no longer feel that way. They feel tight and weak. They do not look strong.
I am passionate about exercising. I don't just enjoy it. It's not just a hobby. I love doing it. I love the time alone to think, the time with God to pray, the empowering of my body to push past it's own limits, the way that I can manipulate my body to look exactly the way I want it to look. The fact that I have control over my

physical

health and spiritual well being when I am in a place of overall fitness. All of those things combine to create the greatest feelings.
...so the next day I decided to take another walk and possibly run a little. I

wasnt

going to push my limits but rather test myself to see how my leg might respond. I ran 1/2 a mile. My leg was pounding. I used to run 5-6 miles in less than 30 minutes. I had trained to a place where I could run forever. I remember being on mile 4 a few months ago and smiling. I felt the presence of God and I felt strong. I knew I had pushed all my body's boundaries and I was determined to run a marathon. I had conquered running. It had become easy to me. And it was freeing.
And then without warning...
It was so painful and I often wondered...would my leg ever heal?
Isn't it much the same in our spiritual lives?
I had to laugh as the Lord began speaking these next few ideas to me...
As Christians we often get to the place in our relationship with God where it feels like we have got it conquered. We are reading our Bibles, praying, having fellowship, reaching out to people, tithing. We are doing everything, by the book, correctly. We think we've got it all figured out and if we just keep doing what we're doing then we will always have this awesome ability to maintain closeness with our Father.
And then without warning...
Anger, Frustration,

Unforgiveness

, Selfishness, Lust, Greed, Temptation, Pride, Righteousness.
These things creep into our lives and steal what we had gotten so good at. They come with no warning and suddenly we feel the bottom falling out of our love affair with the King. We no longer spend time with Him, we begin to feel resentment and lose our faith in the one who gave us life to begin with. Much like my physical restraint, these

spiritual

strongholds overpower our ability to push on and move forward in our relationship with God. We often times question God, "Will I ever be whole? Will I ever heal?"
I want to encourage you today!
The average stress fracture can take anywhere from 3 weeks to 6 months to fully repair itself and heal. It has been 10 months for me.
This is not to discourage you but rather to prove that healing takes time. We all heal differently. It is much the same with our spirits.
Anger is something that must be worked out daily. Resentment and bitterness sometimes grow and escalate quicker than they heal. But they still can. In time. Lust and temptation are such ridiculous strongholds, but again chains of bondage can and will be broken with hope, faith, prayer and time. It takes the proper nutrition and dedication to heal a physical wound. It is the same with

unforgiveness

. We must nurture ourselves to a healthy place so that we can be free to forgive those who have hurt us.
If you are struggling with a pain today that has lasted longer than what you would have hoped, let me say this to you...
My leg still hurts. But it is healed.
Isaiah (53:5) said the words long before Jesus was even born, "He was pierced for our transgressions, He was crushed for our sins; the punishment that brought our peace was upon Him. And by His wounds we are healed."
Your spirit may hurt for a long time. These internal struggles may be a bother for years to come. But

understand

that there is healing and freedom in our King. He longs to see us whole in every way and He created us for such things. Do not allow yourself to be

separated

from the Lord because of these common circumstances; rather draw near to Hm. Cling to the robe of the Father and lay yourself at His feet. Healing and restoration are yours.
I'm going to take the kids for a walk today and celebrate the victory I have in Jesus. The chance to walk or run without pain. And I don't need to conquer it on my own. The Lord has already done that for me....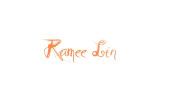 --------------------------------------------------
Today is Lindsay's 25th birthday! Hop on over to
my new blog
and check out today's letter!